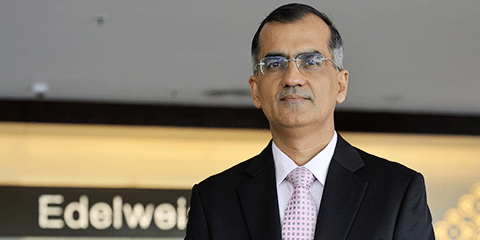 Our key strengths are a focused and calibrated approach to growth and our ability to reach out to distributors, listen to them and work with them. Our recent acquisition of JP Morgan's mutual-fund business will help us fill the gaps in our portfolio.

Challenges ahead
The distribution landscape might undergo a shift in the short to medium term due to the disclosure norms being tweaked. As a result, I visualise some lump-sum investments being shifted to other financial products.
From the investment perspective, I believe some asset classes, like large-cap funds, will find it difficult to keep generating a sizeable alpha over the benchmark and will start getting challenged by a new breed of smart ETFs, some of which have already made their debut.
Growth strategy
We have a talented bunch of professionals, who have helped lay the foundation of a very focused and cost-effective business model. Our recent acquisition of JP Morgan's mutual-fund business, which is awaiting the SEBI's approval, will provide us significant bandwidth and capabilities across functions, thereby creating a fulcrum to scale up the business strongly. We engage in regular dialogue with our distributors and investors. This has given rise to smart solutions and breakthrough products, which have found favour with investors.
Fund costs
There are two aspects to cost. If you take into account the fact that over the last ten years, steps like abolition of entry loads, amortisation of NFO expenses as well as reduced total expense ratio in direct plans have already reduced costs by over 90 per cent, then the investor has much to be happy about.
The second is the impact of competitive bidding by AMCs to get huge fixed-income assets to bolster AUMs. This has driven down costs in the fixed-income segment, which is again good for the customer.
We continue to invest in the business as well as evaluating the incidence of costs clinically.
Technological initiatives
We are monitoring developments across the ecosystem and not just in the mutual-fund space. There are several exciting developments happening out there, like UPI, C-KYC, e-commerce and the like, and we are working on how to take the benefits of these, within the existing regulations, to the customer.
Simultaneously, we are working with various platforms to see how some of our initiatives can be brought to investors to make their lives simpler.
Outlook for equity
Equity looks like the asset class which might structurally outperform all physical assets. With a regular stream of critical global events, one would see heightened volatility across asset classes.