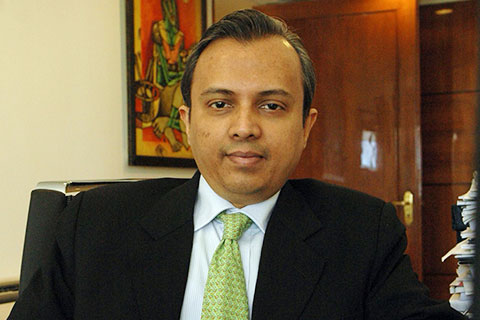 Strong brand equity, an experienced investment team, robust investment and risk-management processes, excellent long-term performance track record, efficient operations, digital capabilities, and prompt investor servicing are our top strengths.
A lack of large footprint in terms of geographical presence could be termed a weakness. However, we are evolving a robust digital platform, which will more than offset any perceived disadvantage due to this.

Challenges ahead
Our investment performance has been excellent this year across both equity and fixed-income funds. From an investment perspective, the biggest challenge in the year ahead will be to skillfully navigate increased market volatility due to global factors. From a business perspective, we are benefiting from robust inflows and expect to steadily increase our market share in the year ahead.
Growth strategy
We have experienced sustained inflows into our equity funds due to strong investment performance. Team strength has been increased with the addition of experienced fund managers and analysts.
Fund costs
Expense ratios for equity funds conform to what is permitted under the regulations. As for fixed-income funds, expense ratios are generally competitive, when compared to the peer funds.
Technological initiatives
We have been working on various initiatives in this area. Our distributor-focused platform, IFAXpress, has received excellent reviews. We have recently revamped our online transaction platform to offer a superior transaction experience, with ease of use and access to transaction services to any individual who is KYC verified. We have been a first-mover in most digital payment initiatives, viz., NEFT, RTGS, direct credit/debit, ECS debit, NACH debit, one-time mandate, etc. We have introduced SMS-based transactions, wherein investors are not required to remember any complex syntax, so transactions get executed based on simple text. We also have a robust multilingual call centre, which can also execute transactions after authentication. Our endeavour has been to develop simple solutions for our distribution partners and investors.
Outlook for equity and debt
Over the next year, we expect Indian equities to do well. The pace of economic growth is gathering momentum and therefore we expect corporate earnings growth to accelerate strongly over the next one-two years. Any market correction in the near term, due to global factors, will be an excellent buying opportunity. As for fixed income funds, we expect relatively stable returns over the next year.