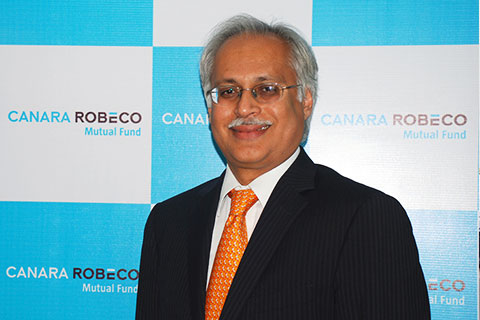 Our key strengths continue to be the strong brand recall and distribution footprint of Canara Bank; strong shareholder support; solid risk management and investment processes brought in by Robeco, which is an 85-year-old pure investment-management company; and consistent performance across products.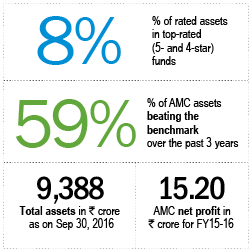 We believe our strong performance across product categories, robust processes and, above all, a strong commitment to Indian markets will help us cover lost ground quickly in the next few years in spite of our JVs relatively late entry in the Indian fund space, in 2007.
Challenges ahead
Building up investor awareness and conviction regarding a longer investment horizon and a push towards fee-based advisory model are a couple of areas that appear as challenges and require a suitable transition time. We continue to believe that India's relatively strong macroeconomic situation, direction on reforms and a trending uptick in corporate earnings will continue to attract investors. India continues to be in the 'sweetest of sweet spots' as regards relative investment options globally.
Growth strategy
We continue to build our team of analysts and fund managers. We have also been conducting investor seminars and focused distributor training to build comfort and conviction on topics that relate to the benefits of long-term equity investments and SIPs, key risks and drivers of equity constructs.
Fund costs
We feel that a growth market like that of India cannot be directly compared to matured markets. However, bringing down costs for the benefit of investors is an ongoing exercise and we believe technology will help greatly in this endeavour.
Technological initiatives
We are continually adapting to facilitate transaction submission by distributors for their clients through their dedicated portals. We are also working towards creation of a comprehensive digital ecosystem that caters equally well for information, transaction and servicing requirements of all our stakeholders.
Outlook for equity and debt
We expect the year ahead to be above average for equities and debt in India. Gold will likely track the global-market volatility. We expect it to be mostly range-bound around current levels in the year ahead.