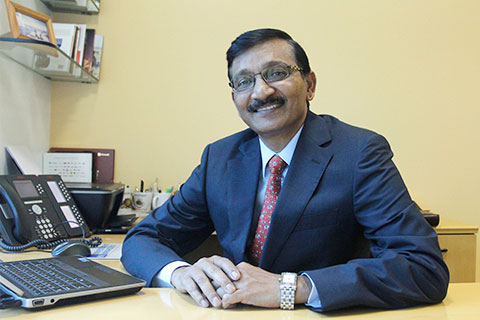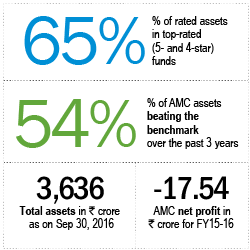 Our sponsors, Bank of India and AXA Investment Managers, are very large and multi-capability institutions. We derive our strengths from them.
Our robust processes, a stable and experienced team and risk-management practices have ensured that we meet the expectations of all our stakeholders.
We continue to face challenges in scaling our products focused on corporate clients. We hope to overcome this with superior performance and better coverage of institutional clients in the coming year.
Challenges ahead
Handling the impact of disclosure of commissions in account statements will be challenging for all stakeholders. We are still an under-penetrated and under-served market. We need distribution to keep expanding and more distribution channels to be added to grow the market.
From an investment perspective, we still need to find the right balance between risk and return, both in fixed income and equities.
Growth strategy
We are constantly reviewing our capacity across the organisation, be it in investments or customer service. We have added people in the investment team and bolstered the risk-management team and also made IT investments in the recent past.
Fund costs
It is my personal opinion that in a still nascent mutual-fund industry, where only a few players have achieved some scale, Indian fund costs are not really high. The global industry is of a vastly different scale and efficiency and is not strictly comparable to our stage of evolution. Having said that, we have consciously curbed our costs, wherein in some of our funds, we have restricted ourselves to lower charges.
Technological initiatives
We already have a robust online platform for investors to transact with us. We continue to make enhancements and embrace newer technology. This year alone we have introduced SMS-based transaction capability, eKYC and even a feedback form on our website.
Outlook for equity and debt
We continue to remain bullish on equity and debt. With an improving macroeconomic scenario for the country, government's reform measures and corporate earnings coming out of a trough, we believe that specific equities should continue to provide good returns. With inflation trending lower and a good monsoon, interest rates could go lower, providing debt investors with reasonable returns in the coming year. So overall, investors should be happy in the coming year.