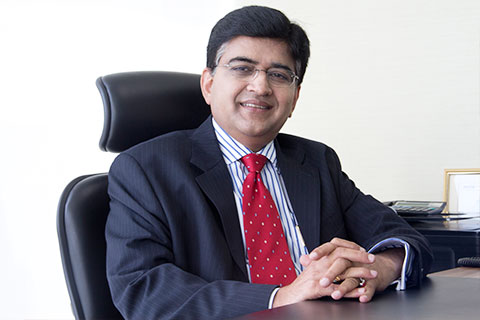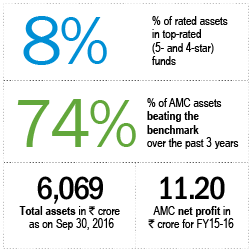 We have a stable fund-management team. We have also increased our distribution strength and incorporated measures to improve customer service.
We are currently in the growth stage and in the process of enhancing both our reach and scale. In order to achieve the same, we are exploring more point of sales and branches, investing in technology, revamping our website to make the user interface simple and value-accretive, and enhancing the product pipeline.
Challenges ahead
The last few years have witnessed exponential growth. We need to continuously reinvent ourselves and invest in staffing, technology and customer service to stay ahead of the curve.
Investment is currently at an inflection point. With inflation now well contained and real rates having turned comfortably positive, financial assets have regained their attractiveness, while physical assets have lost some of their appeal. Despite strong inflows from domestic investors over the last 24 months, equity, as an asset class, makes about 3 per cent of Indian households' total assets and is still well below the level of 4.6 per cent seen in FY08.
The product and awareness need to reach the investor in the hinterland. Ease of investment needs to reach investors. This will help them in making better investment decisions and also deepen the market.
Growth strategy
We intend to increase feet on street to service distributors as well as investors better. Over that last year or so, we have been able to make online investment simpler. To empower the distributor to serve their clients, we have added new features to our digital platforms.
Fund costs
We believe that fund costs are in line with market evolution and growth. With increasing efficiency, the cost of distribution, processing and service will reduce the per unit cost. Most costs are shared with channel partners. Higher rate of growth of AUM is likely to reduce costs. The intent is to build scale so that costs are equitably distributed.
Technological initiatives
We have taken initiatives like e-KYC, online folio and IPIN generation, paperless SIP to leverage automation. We have modified various processes to simplify investing with us.
Outlook for equity
We have a positive outlook on equities from a two-three year perspective.