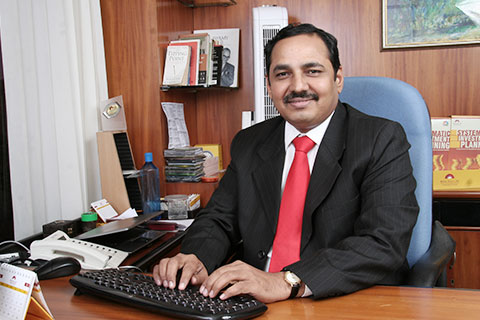 Capability to deliver consistent investment performance, combined with risk management and monitoring capability, is among our greatest strengths. This is followed closely by highly committed people both at the board and the employee level.
On the developmental front, I believe that our communication and retail expansion can be even better. In this direction, we have stepped up engagement through digital platforms. We have also been simplifying communication and making it available in multiple regional languages. For retail expansion, we are deepening our national footprint by establishing presence in new, emerging markets.
Challenges ahead
From a business point of view, adapting to the fast changing world using digital and IT compatibility remains a structural challenge. Equally critical is ensuring speedy adoption of such new-age structures to ensure desired outcome.
From an investment perspective, there is global uncertainty and volatility which may pose a question on valuation and sustainability in the short to medium term.
Growth strategy
We have stepped up engagement both at the ground level as well as across social platforms to sync these two elements as closely as possible. We are increasing our focus on continuous awareness creation. Servicing needs are also rising. Hence, we are growing the team and providing additional training to meet the growing demand.
Fund costs
In our view, given the experience delivered to investors by Indian portfolio managers post expenses so far, a discussion on expense ratio is not warranted. Expanding distribution reach and taking advisors along to increasing mutual-fund penetration remain the need of the hour. The cost, frankly, is not a big burden for investors as the real return is very good, unlike in developed markets where the return-generating capability is very low, given the low to zero-interest rate regime.
Technological initiatives
We have introduced Aadhaar-based eKYC for on-boarding of customers. We have introduced OTM or one-time mandate for banking transactions and are promoting NACH facilities offered by the RBI across our investor segment. We are also offering a mobile-based liquid-fund app for managing customers' savings- and current-account money more efficiently.
Outlook for equity, debt and gold
Equity should, in the long run, give return over nominal GDP plus risk premium of 3 to 4 per cent. Debt funds should give 2 to 3 per cent over inflation. Gold should give plus or minus 2 per cent to inflation.