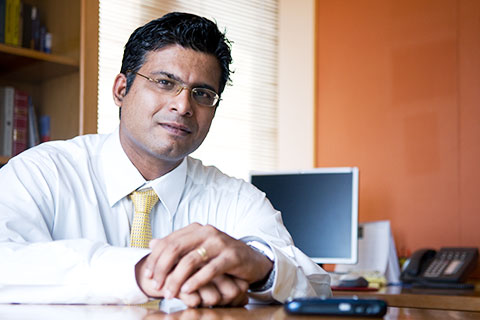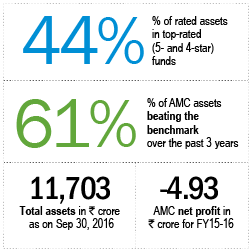 Our key strength comes from our parentage, which genuinely combines local presence and brand recall, with global best practices. However, we have considerable work to do on the equity side. We are focusing on building our SIP book in equity funds and have seen very encouraging signs to date. We have grown our SIP book almost threefold during the last year.
Challenges ahead
From a business perspective, our key challenge is to build our equity AUM as well as increase the retail participation in our income funds.
From an investment perspective, we need to keep raising the bar in terms of investment performance so that customers come to us not only because we have a trusted brand but also because we deliver good and consistent performance.
Growth strategy
We have benefited to some degree due to the tailwinds of equity flows from retail investors, but there is a lot more for us to do. We are now looking to broad-base our core-equity product platform and distribution platform and will invest accordingly.
Another area that we will continue to focus on is maintaining high levels of engagement with the emerging-markets team at Pioneer Investments. Given the extent to which global events influence our markets today, unfettered access to quality buy-side global research and investment thinking is vital.
Fund costs
The simple yet idealistic formula to bring down costs is to create scale and then use that scale to bring down costs. Another way to look at it is whether you can provide better customer experience by investing in technology, etc., to provide a better overall package to the investor at the same or lower cost.
Technological initiatives
We have improved our online investing proposition as well as looked at various initiatives in the digital space, but principally with a B2B viewpoint. As the central KYC and the Unified Payment Interface platforms gain traction, we will look to create further propositions for our distributors and investors using these platforms.
Outlook for equity and debt
Last year was a unique year, with most asset classes doing well. Most economic factors seem to be bottoming out. Global liquidity may help sustain valuations, provided India continues to show growth in the midst of a global slowdown.