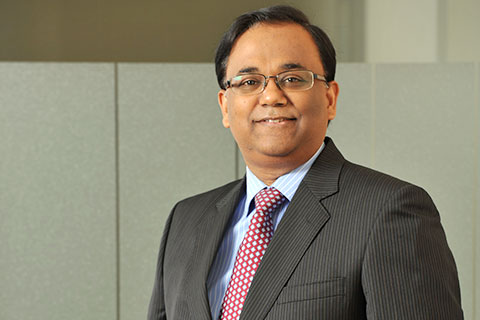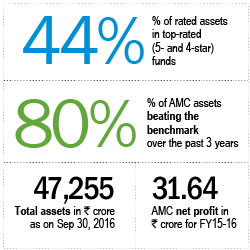 Our key strength since our launch seven years ago has been our unrelenting focus on the investor. To that end we have tried to ensure that we put together simple products. We have avoided doing narrow thematic or tactical products.
In terms of our competitive weakness, one key issue is a limited product basket that makes it difficult for us to compete in several categories, specifically in debt and balanced funds. We have been working on getting new approvals that can help us overcome this over time.
Challenges ahead
The strong dose of liquidity has pushed both equity and debt markets higher. As always, the challenge in times like these is to ensure that retail investors don't lose the long-term perspective and don't make tactical allocations that hurt them when correction takes place.
From a business perspective, the growing level of competition in the industry is a key risk. As a long-term player, we have to respond to remain competitive while remaining disciplined.
Growth strategy
We are in a good position since we have built our team for scale right from our business inception seven years ago. The last year has seen us adding to both the equity and debt teams as well as setting a new PMS team. We have also benefited from our association with Schroders in terms of getting valuable business inputs. Given our process orientation, we have also invested in a number of internal system solutions to track research and performance.
Fund costs
Fund costs are a function of the entire value chain, including operational costs, sales and distribution costs, fund-management costs as well as the regulatory environment which drives these. Any change to this requires action at an industry level. It is unreasonable to expect any one player to make changes on its own in this respect. Our costs remain in line with the industry across product segments.
Technological initiatives
We are committed to using technology to improve business efficiency for all stakeholders. We have embraced technology across the entire spectrum (internet, voice, mobile) to make it easier to invest in our products. We have launched a series of apps to make it easier for our employees and partners to get details on our products and to facilitate customer transactions.
Outlook for equity and debt
We can be sure that there will be volatility. The only solution for investors is to be reasonably diversified and invest for the long term through quality products, while ignoring short-term noise.