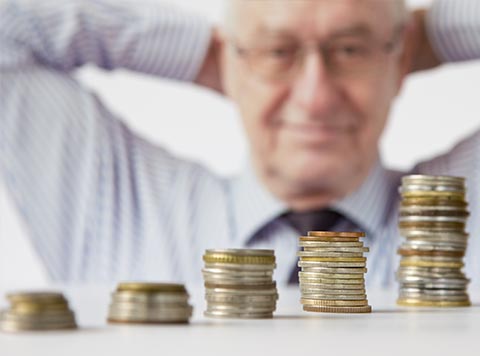 Our recent analysis of the three popular retirement instruments-PPF,EPF, and NPS-shows that even if you are a disciplined investor and stick to the safest government-sponsored options for your retirement savings, there is now a big risk looming over your retirement kitty - the policy risk.
For one, with the government keen to reduce its own borrowing costs by cutting every possible corner, schemes that offer a sarkaari guarantee and allow you to lock into a fixed return for the long term are likely to soon become extinct. Investors therefore need to get used to market-linked returns and brace for volatility both on the debt and the equity portions of their portfolios.
Two, from the way the government has been pushing salaried employees away from state-sponsored schemes (government employees are being moved to the NPS for pension, and now there are indications that it wants private-sector employees to look beyond the EPF), it is also clear that it wants investors to stop depending on the government for retirement security.
As these messages are now loud and clear, it is probably time for you to look beyond the specially designated 'retirement' and 'provident-fund' products to meet your retirement needs.
In fact, if you can save regularly and maintain the discipline to never withdraw from your retirement portfolio during your working life, there's no reason why you can't use a plain vanilla balanced fund or a multi-cap equity fund as your only retirement scheme. These schemes are after all, flexible (you can vary your investment based on your finances), transparent (you know exactly where your money is going and what it is earning) and allow you to vote with your feet too (you can switch to a better performer if returns disappoint).
This will certainly be far simpler than tracking the twists and turns of shifting rules and taxation policy on the state-sponsored retirement plans.
Here you can read about the other articles in this series
No longer reliable - EPF
Government's pet - NPS
The incomplete solution - PPF