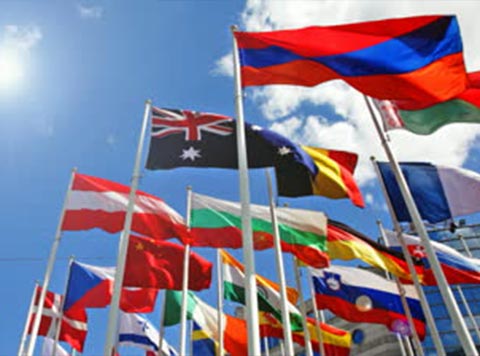 Schemes of Indian asset management firms that invest abroad have failed to take off due to poor investor interest.
Assets under management of such schemes, which invest in global markets, have fallen by 30% in the two years to June 2016, according to data from Value Research. In the same period, total assets managed by Indian mutual funds rose 41.6%. The total assets managed under 41 such schemes is now ₹2,567 crore, less than 1% of the total industry corpus of ₹13.8 trillion.
"Money went to US schemes in 2013 as Indian markets performance was below par and the US markets were doing well. However, interest has dried up and investors now remain focused on Indian markets," said Kaustubh Belapurkar, director, fund research, Morningstar, another mutual fund tracker.
US stock gauges such as the Dow Jones Industrial Average and S&P500 have gained about 12% in the two years to June 2016 compared to a drop of 16% for the MSCI emerging markets index and 9.55% for the Sensex.
"Barring a couple of equity schemes and gold scheme, most of the funds have not received money. Even with the US markets rallying and currency advantage, the value of investments is not compelling," said Dhirendra Kumar, chief executive of Value Research.
According to Morningstar data, Franklin India Feeder US Opportunities Fund, one of the largest such international fund schemes, has seen its assets under management fall to ₹667.01 crore at the end of June 2016, down 15.5% from two years earlier. Other US-focused schemes such as ICICI Prudential US Bluechip Equity Fund, J.P. Morgan's US Value Equity Offshore Fund and DSP BlackRock US Flexible Equity Fund have also seen a similar decline in assets managed over the last two years.
"Equity investments warrant a longer investment horizon and we recommend investors come in with a 3-5 year horizon or more. All investors should look to have global exposure as the international diversification helps in bringing about stability to their portfolio and enables participation in growth beyond home frontiers," said a Franklin India spokesperson in an emailed statement.
Funds that have focused on Europe have fared far worse as returns from these markets were flat in the two years to June 2016 or negative in some cases leading investors to pull out money.
J.P. Morgan's Europe Dynamic Equity Offshore Fund has lost 76.41% in assets under management in the two years to June 2016 while Invesco India Pan European Equity Fund and Franklin India Feeder European Growth Fund have lost 80.95% and 49.91%, Morningstar data showed.
Kartik Jhaveri, director, Transcend Consulting (India) Pvt. Ltd, a wealth manager, said that the need for diversification remains low but some global schemes, especially the gold schemes, have done well in the last couple of years.
"Investors need to warm up a little towards international markets schemes. Even fund houses need to provide more information to investors and promote the schemes well. That is missing at the moment. Some of the global schemes of Indian AMCs are not promoted well enough and independent financial advisors are largely focused on Indian markets. However, it is a good idea to hold dollar assets to the tune of 5-8% or even 10% of the total portfolio size," Jhaveri said.
Gold-related schemes have seen inflows reflecting the sharp rise in underlying commodity and gold mining stocks. DSP BlackRock World Gold Fund's assets managed, for instance, has risen to ₹357.64 crore at the end of June 2016, up 18.9% from two years ago, Morningstar data showed.
Gold prices are up close to 28.1% since 1 January, the best year-to-date performance in nearly three decades as investors sought safe haven assets amid global political and economic uncertainty and made bullion the year's most preferred investment.
In arrangement with HT Syndication | MINT