Short-term debt funds have traditionally offered a simpler alternative to conservative investors. With an average maturity of one to three years, and a focus on treasury bills and quality corporate bonds, they are supposed to offer a more reasonable balance between risk and return.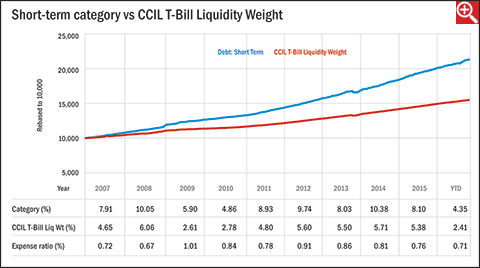 But the last one year has shown that investors need to navigate the short-term debt category carefully, too. With sharp credit downgrades in one of its bond holdings, JP Morgan Short Term Income Fund, which lost over 15 per cent in a single quarter, demonstrated that credit risks can lead to losses from this otherwise safe category.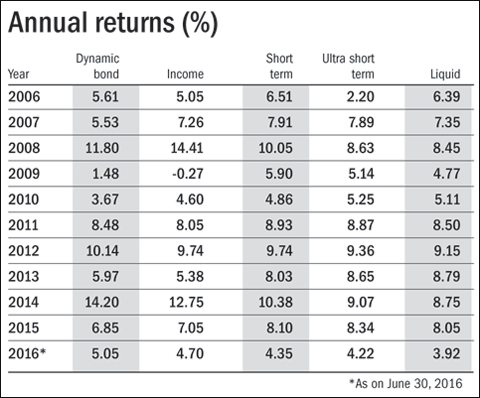 While this episode has prompted most fund houses to curb credit risks and take a more conservative view of their portfolios, it has become important for investors in short-term funds to do some research on fund portfolios before buying them. In selecting the short-term debt funds we like, we have looked at five different criteria to shortlist funds - good five-year returns, low credit risks, low concentration, short portfolio maturity and a reasonable expense ratio.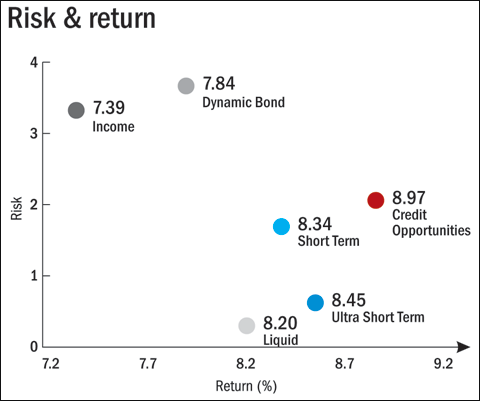 Overall, the 43 funds that make up the short-term debt category have generated a 8.47 per cent return in the last three years, manage aggregate assets of ₹1,05,054 crore and had an average portfolio maturity of 2.2 years, though there were outliers. Expense ratios varied from a modest 0.15 per cent to 2.11 per cent a year.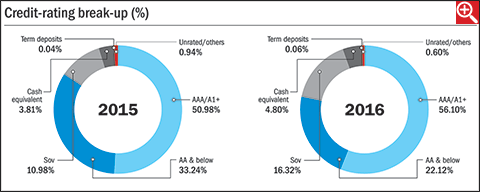 In many cases, direct plans, with their lower expense ratios, have outperformed the regular plans.
We recommend the following short-term funds:
Watch this space for other recommendations.