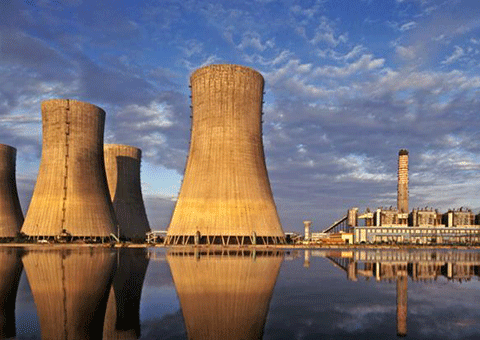 Value Research Stock Advisor has just released a new stock recommendation. You can click here to learn more about this premium service, and get immediate access to the live recommendations, plus new ones as soon as they are issued.
Public sector enterprises are not known to be investor-savvy. In the last three years, the S&P BSE PSU index, which tracks shares of public sector units (PSUs), gained 18.6%, half of what the benchmark Sensex delivered (38.9%). But one business bucking this trend is the power sector.
Shares of notable central PSUs-Power Grid Corp. of India Ltd, NTPC Ltd, Neyveli Lignite Corp. Ltd, SJVN Ltd and NHPC Ltd-delivered double digit returns in the last three years, whereas shareholders of private sector firms Tata Power Co. Ltd and Adani Power Ltd have lost out. The divergence can be partly explained by the return on equity (RoE). The higher the ratio, the better it is for investors. The average RoE of the five PSUs stood at 11% in the past fiscal. A similar calculation of nine private sector firms stood at 4%, data from Motilal Oswal Securities Ltd show.
While returns of PSUs have been consistent, private firms' returns have been volatile. Three of the five PSUs generated double-digit RoEs in each of the last five years, a feat matched by none of the private firms, except JSW Energy Ltd which delivered double-digit returns in four of the last five years.
The reasons are not hard to find. PSU utilities work mostly on the cost-plus model-investments, assets are assured of minimum returns.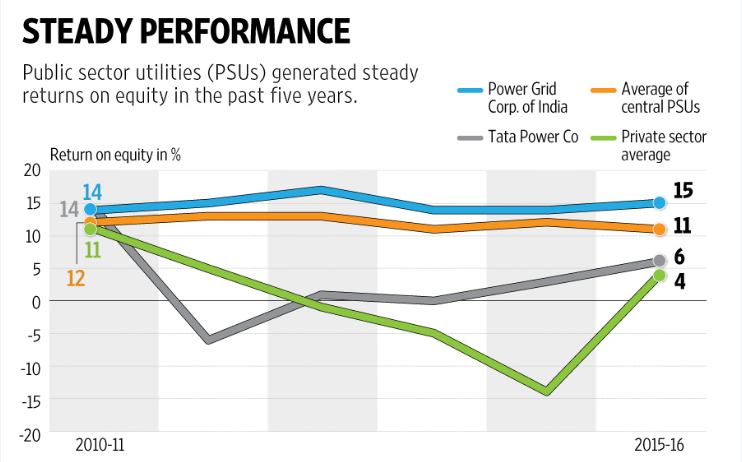 Private firms, on the other hand, took excessive risks, running into business and regulatory hurdles. But this scenario will change.
Private firms are seeking better tariffs for underperforming plants and are trying to improve asset utilization. Also, a slowdown in hydro capacity additions and delays in execution means ROEs at SJVN and NHPC can soften or suffer for some time.
Within the PSU lot, the underperformance of SJVN, and NHPC to some extent, may be offset by Power Grid and NTPC.
Religare Capital Markets Ltd expects Power Grid's RoE to improve by about 100 basis points on high capex and capitalization schedule. Similarly, the upcoming capacities are expected to push up NTPC's returns from next year. One basis point is one-hundredth of a percentage point.
In arrangement with HT Syndication | MINT