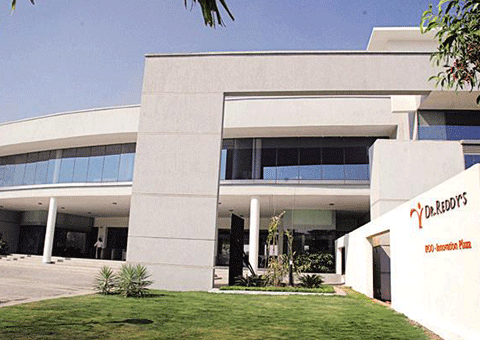 Value Research Stock Advisor has just released a new stock recommendation. You can click here to learn more about this premium service, and get immediate access to the live recommendations, plus new ones as soon as they are issued.
Shares of India's second-largest drug maker Dr Reddy's Laboratories Ltd rose as much as 3% to ₹3,478.3 in early trading on Friday, after the company said it was very close to completing remediation work at three facilities under the scanner of the US Food and Drug Administration (USFDA) before it approaches the agency for re-inspection.
The company said it provided a fourth update in the third week of June and has indicated that it will seek an audience and thereafter request for USFDA re-inspection.
"We are on track as what we have indicated earlier," Dr Reddy's spokesperson said over the telephone.
The spokesperson declined to provide specific details on when the company will seek a meeting with the USFDA.
CNBC-TV18 on Friday quoted unidentified people as saying that the company will seek a meeting with the USFDA this month.
Dr Reddy's on 7 December submitted its response to a warning letter by the USFDA providing a corrective action plan for its facilities.
Since then the company has been implementing the plan across the three facilities and was providing regular updates on the progress of its remediation to the USFDA. It provided updates in January, March, May and June.
The company said in its earning call in May that it spent about $20 million on hiring a consultant for the remediation.
Dr Reddy's received a warning letter on 5 November from the USFDA relating to current good manufacturing practices (cGMP) deviations at its active pharmaceutical ingredient (API) manufacturing facilities at Srikakulam, Andhra Pradesh, and Miryalaguda, Telangana, as well as violations at its oncology formulation facility at Duvvada, Visakhapatnam, Andhra Pradesh, following inspection by the agency at these facilities.
The warning letter had an adverse impact on the company, as new product approvals from these sites were put on hold. The company lost a third of its market value.
To be sure, the warning letter does not restrict production or shipment of products from these facilities.
"Uncertainties prevail until those re-inspections happen," said Sarabjit Kour Nangra, vice-president, research, pharma at Angel Broking Ltd.
"The process with FDA is complicated and tedious, the inspectors will keep changing, it's very difficult to predict the outcome," Nangra said.
Shares of Dr Reddy's rose 2.77% to ₹3,477.25 apiece on BSE, while the benchmark Sensex gained 0.54% to 27,144.91 points.
In arrangement with HT Syndication | MINT