Value Research Stock Advisor has just released a new stock recommendation. You can click here to learn more about this premium service, and get immediate access to the live recommendations, plus new ones as soon as they are issued.
The scope for further reduction in interest rates is limited to 25 bps, in our opinion says Dhawal Dalal, Fund Manager, DSP BlackRock Strategic Bond Fund.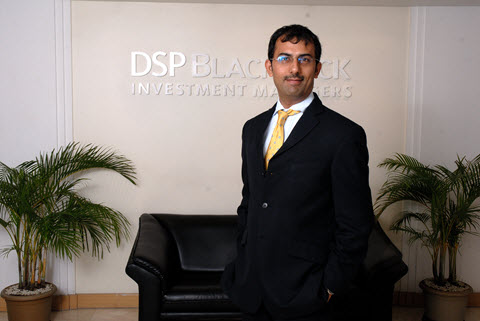 What is your outlook on interest rates in India?
A benign inflation trajectory as well as fiscal discipline followed by the Government encouraged RBI to cut policy rates by 25 bps and maintain an accommodative stance going forward. Apart from this, factors like the substantial change in the liquidity management frame work (to keep the overall deficit in the system at near neutral level from the existing practice of 1% of Net Demand And Time Liabilities), steps to inject more durable form of liquidity (viz OMOs), narrowing the Repo & Reverse Repo band from 100 bps to 50 bps and introduction of marginal cost of funds based lending rate will lead to more effective transmission of policy rates in the economy.
In light of this, we believe that there is probably room to cut interest rates by another 25bps in the current financial year, provided, the monsoon remains normal and inflation is in line with the RBI's projected trajectory for the same.
What is your framework of taking a duration call?
The framework for taking a duration call is based upon our analysis of the expected short term and medium term trajectory of interest rates, in our opinion.
What is your framework of taking a credit call? What kind of credit risk you don't take at all?
We generally have limited exposure to credit risk in the Strategic Bond Fund. Our assessment of credit risk encompasses analysis of financials, review of credit rating, perspective on sectoral prospects and macro economic outlook.
In your view, how should a long-term fixed income investor optimise his returns?
The scope for further reduction in interest rates is limited to 25 bps, in our opinion. Long term fixed income investors may therefore be inclined to take duration calls on a tactical basis.
What will you attribute the above average performance to?
The above average performance of the Strategic Bond Fund can be attributed largely to appropriate positioning from a duration standpoint.
Please click here to read the analysis of this fund.