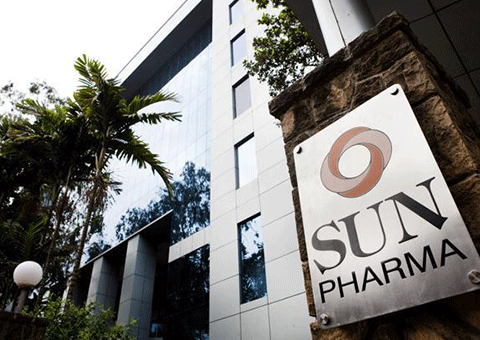 The Sun Pharmaceutical Industries Ltd stock fell 6.13% on BSE on Tuesday, after the announcement of the company's results on Monday. What led to the plunge?
It wasn't the company's 1.8% sales growth in FY16, because that was not much of a surprise, as the management had indicated as much. What shocked investors is its sales growth projection for FY17. An 8-10% sales growth is not what they expected, and even a proposed share buyback did little to lift spirits.
In fact, the company's March quarter numbers were quite good. It has been selling its generic version of cancer drug Gleevec in the US market since February, and will be the sole generic product for six months. That allows it to earn substantial revenues and profits in this period. That's why US formulation sales were up by 22.2% sequentially in the March quarter. Growth will be good in the June quarter as well, when the full impact of the launch will be felt and will taper September quarter onwards.
This launch has helped Sun Pharma overcome a challenging US generic market, due to price competition, consolidation among customers (institutions that procure and sell drugs to patients) and supply constraints. Supply constraints are mainly due to remediation efforts at Halol to make it compliant again with US FDA's standards.
Sales growth in India was up by 16.7% while that in emerging markets and rest of the world markets was slower (affected by currency volatility and supply constraints).
Sun Pharma's profitability improved, up by 2.4 percentage points sequentially, part of which can be attributed to sales of generic Gleevec. The profitability improvement looks dramatic, over a year ago, but that was partly due to charges related to the merger of Ranbaxy Laboratories Ltd in the March 2015 quarter.
Is Sun Pharma's management being too cautious? They got their previous guidance right, adding credibility to the new guidance. They have also factored in the Halol facility coming back into play some time during the fiscal year. If not, investors could have factored this in as a surprise. In India, a decline in the Wholesale Price Index has affected price increases for FY17 of medicines under price control. Also, the ban on fixed dose combinations may affect growth to an extent.
On top of this, the management said it expects research and development expenses to be 9% of sales in 2016-17, compared with 8.3% in 2015-16. What could cause a surprise, therefore, are factors mostly not in its control. One could be, if the Halol facility inspection gets clearance from the US Food and Drug Administration earlier than expected, and improved supplies lead to better sales growth. A more stable foreign currency environment in developing markets can be another positive factor. Positive news flows on its research programmes is yet another factor.
But these are all known unknowns, to paraphrase former US defence secretary Donald Rumsfeld. What is new is Sun Pharma's guidance. Investors are simply adjusting to the new reality.
The writer does not own shares in the above-mentioned companies.
In arrangement with HT Syndication | MINT