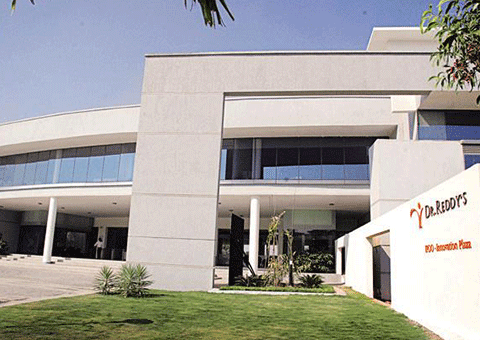 Were Dr Reddy's Laboratories Ltd's shares oversold? Its results were nothing to be excited about, but still the shares rose 3.65% on Thursday. One reason could be the stock's one-way decline since early November, losing a third of its value. If the company has put the worst behind it, however, then investor optimism may be correct.
Sales declined 3% from a year ago in the March quarter, and also fell 5.3% on a sequential basis. One culprit was its pharmaceutical services and active ingredients (PSAI) business, whose sales fell 16.8% from a year ago. A main hurdle in this business is the ongoing remediation at three of its facilities. However, the PSAI business contributes only 19% of sales.
Its generics business, which contributes 79% of sales, barely budged from a year ago, and fell 8.3% sequentially. In the US, sales declined on a sequential basis but rose 12% from a year ago. The company said it did see a price erosion in some products but higher sales volumes compensated. The sequential decline is also partly explained by seasonally higher sales of injectables in the US in the December quarter. Europe saw sales decline. Russia's sales fell due to currency-related effects while Venezuela's business remains under pressure. In India, sales grew 11%, lower than expected.
While overall sales fell, Dr Reddy's selling and general administration expenses rose, partly due to the ongoing remediation costs and product launch-related expenses. Other expenses rose sharply. The overall effect was a 5.2% decline in operating profit from a year ago (22.3% decline on a sequential basis).
The company also decided to provide for a loss on account of translation-related losses from past sales at its Venezuelan business, of Rs.430.9 crore. That left it with a net profit of Rs.74.6 crore, down from Rs.519 crore a year ago.
This seems dire but the provision was expected and this sword no longer hangs over its head. It's a non-cash charge. That's another thing-if its business was under pressure in FY16, Dr Reddy's put its shoulder to the cash flow wheel, brought in Rs.2,668 crore of free cash flow (net cash from operations less capital expenditure) compared with Rs.1,468 crore a year ago. Some of that was used in acquisitions and some will be needed for a buy-back, but it keeps alive hopes of seeing another acquisition or two in FY17.
The company also said its remediation efforts are drawing to a close and it should soon be inviting the US drug regulator over for an inspection. Although the timing of the visit is uncertain, remediation costs may not strain margins much here on. That's a positive.
Currency-related volatility may continue to affect parts of its business. But the company expects the US business to benefit from new launches in FY17, although it will begin in the second quarter and be more visible in the second half of the year. If its facilities get a green signal, then that growth can turn much better. That is the bright spot to look out for.
In some respects, Dr Reddy's may have put some of the worst behind it. The main test for the company in FY17 is to make its affected facilities compliant with US regulatory norms. That will restore lost sales for sure but can also shore up investor confidence.
In arrangement with HT Syndication | MINT