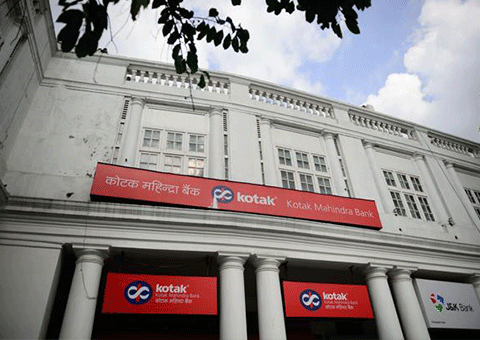 As Kotak Mahindra Bank Ltd continues to digest its merger with ING Vysya Bank, investors have marked down the premium they were willing to shell out for owning the lender. Kotak shares trade at around 3.6 times their expected book value for the current fiscal year against around five times earlier.
While the price it had paid for ING Vysya looked a steal, the deterioration in operating conditions for the banking industry has dented Kotak Mahindra Bank's financials as well. For instance, in 2015-16, its return on assets fell to 1.19%, down from 1.98% a year ago, close to the industry best. Similarly, consolidated return on equity (RoE) has fallen from 13.7% in the past fiscal year to 10.4% in the just ended fiscal year.
That the ING Vysya deal would lead to some teething pangs for the merged entity was known. Loan growth was tepid as the bank decided to pare some exposures and cost to income ballooned. The stand-alone Kotak Mahindra Bank's (the entity merged with ING Vysya Bank) provisioning costs were Rs.200 crore in the March quarter, about three times a year ago. A significant portion of this was from ING Vysya Bank, a Kotak statement said. Overall, Kotak Mahindra Bank's stand-alone profit took a hit of Rs.200 crore, just in the March quarter, because of the merger.
Non-performing assets ratio has also deteriorated to 2.36% at the end of March against 1.85% a year ago. But this number is stable when compared with the December quarter. Following this quarter's new fashion, Kotak Mahindra Bank has also disclosed a stressed asset portfolio of Rs.153 crore-basically loans whose principal or interest payment is overdue for 61-180 days. This is just 0.13% of its net advances. The restructured loans ratio is another 0.26%.
In the December quarter, its subsidiaries boosted consolidated profit growth, but there was no such bonus in January to March. Kotak Prime, Kotak Life Insurance, the securities business and the investment banking unit all reported a decline in net profits owing to various reasons. Consolidated net profit grew 15.5% to Rs.1,055 crore (and this is not adjusted for the ING Vysya Bank merger, which was effective only this fiscal year).
But the Kotak's management was at pains to point out during an analyst conference call that this was just a passing phase and that it was "front-ending cost, front-ending capacities.to build a sustainable model, sustainable RoEs."
Credit cost guidance for the current fiscal year is 45-50 basis points compared with 82 basis points for the just-ended fiscal year. A basis point is 0.01%.
Cost-to-income ratio is projected at less than 50% and loan growth at 20%. That's perhaps why despite marked-down valuations Kotak Mahindra Bank's shares continue to outperform the S&P BSE Bankex.
In arrangement with HT Syndication | MINT