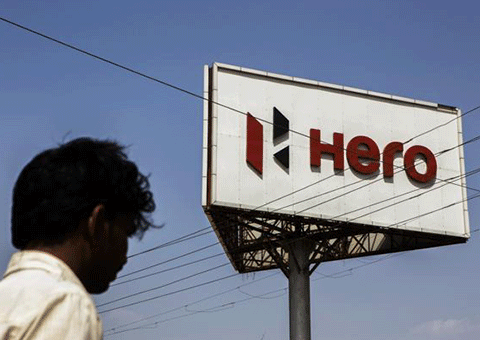 With a 9.2% volume growth, the March quarter was a smooth ride for Hero MotoCorp Ltd, but there are bumps ahead. The positives are: Ebitda (earnings before interest, taxes, depreciation and amortization) margin has expanded 3.3 percentage points from a year ago to 15.6%; and net profit has jumped 71% to ₹814 crore. But this was no less than what investors had expected. Now, a lot rides on a good monsoon with one out of every two motorcycles/scooters being sold in rural India. Even then, any spurt in volume growth might not be evident till the harvest season. Hero's management said it is looking at a "low to mid-single-digit" growth in the first half of the current fiscal year.
Volume growth might not also be easy to come by in the medium-term because of its relatively weaker presence in the two fastest growing categories-scooters and premium motorcycles.
Hero's forte is the executive segment which comprises about 56% of the motorcycle market, but this is also the category that is increasingly being cannibalized by scooters, owing to similar price points. Still, the company's two recent launches-Maestro Edge and Duet-have helped it overtake TVS Motor Co. Ltd in the last quarter, even as it increases capacity.
However, the premium bike segment launch pipeline looks a little lean right now. The management said in a post-earnings conference call that "work is happening in multiple segments and products," when asked about premium bikes.
Any ambitious increase in exports will also take time to come simply because the conditions are not right in major export destinations for Indian two-wheeler makers.
Trying to get a better toehold in the fast-growing scooter and premium bike segments might increase the company's research and development, and advertising expenses. Other expenses in the March quarter were at an eight-quarter high of 13.7% (to sales) already.
The firm might have also seen its margins peaking. The commodity price meltdown has bottomed out and prices are slowly increasing. Material costs were 66% of sales in the March quarter, an almost 4 percentage point improvement from a year ago. They are only likely to rise from here on. The firm itself has guided for a sustainable Ebitda margin of 14-15%, even as it continues its cost-reduction programme.
Shares of Hero are trading at 16.8 times their expected earnings for this fiscal year which is expensive by historical standards. Any sharp rally in the shares has to come from a spurt in volumes. April was a good start with 15%, but the tepid reaction of investors post that bit of news suggests that they are in a wait-and-watch mode.
In arrangement with HT Syndication | MINT