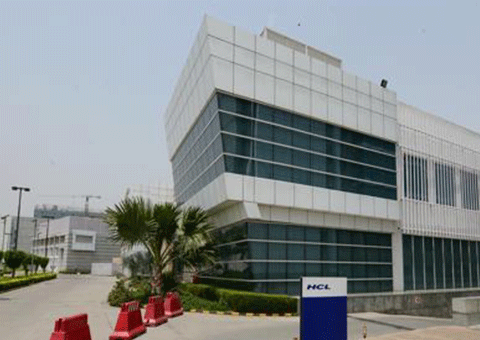 HCL Technologies Ltd's growth rates have halved in the past three quarters. Between April and June 2015, its revenues had grown by 16% in constant currency terms. In January to March this year, revenues grew by just 8.1%. Investors are evidently worried. Since the time HCL announced its June 2015 results, its shares have underperformed the Nifty IT index by over 17%.
The slowdown in growth has been particularly sharp in the two largest business segments the company relies on-banking and financial services (BFS), and manufacturing. In the March quarter, the BFS segment grew 4.6% and manufacturing grew by merely 1.1% in constant currency on a year-on-year basis. In the June 2015 quarter, or at the beginning of the financial year, growth in the two segments stood at 9.3% and 19%, respectively.
According to analysts at Nomura Financial Advisory and Securities (India) Pvt. Ltd, financials of BFS clients of Indian IT companies are expected to deteriorate sharply in the March quarter, and that their financial performance typically lags the sector's IT demand by about 2-3 quarters. In other words, the pressure in the BFS segment may continue. HCL's large outsourcing deal with Volvo Group and the acquisition of Geometric Ltd, meanwhile, may cause a recovery in growth in the manufacturing segment, although it remains to be seen if organic growth returns as well.
And although other segments are growing at a fast pace, they aren't large enough to offset the decline in the mainstay segments. BFS and manufacturing accounted for around 58% of revenues in the last 12 months.
What's intriguing about the results announcement is that the company remains confident about future prospects.
"We are confident because of our order book, the pipeline of orders and the segments in which we operate," chief financial officer Anil Chanana said at a press conference. The problem, however, is that HCL has boasted of a strong order book for quite some time now. It has claimed to have won orders worth more than $1 billion for well over 12 quarters now. "HCL signed seven transformational deals this quarter with TCV (total contract value) of more than $2 billion, taking the number of transformational engagements during the nine month financial year to 25, with TCV of more than $4 billion," the company said.
But all of this isn't translating fast enough into revenues.
The company's version is that new order wins don't translate into commensurate incremental revenues because they also contribute towards making up for earlier projects that were completed.
Even so, investors are losing patience because seemingly impressive order wins aren't translating into decent revenue growth numbers. It's hardly surprising that HCL shares fell by 3.5% on Thursday.
In arrangement with HT Syndication | MINT