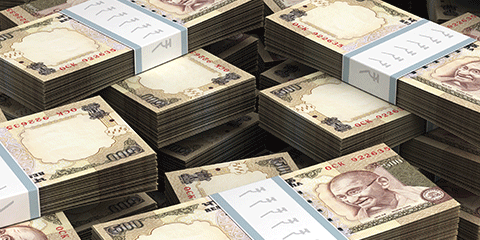 The current fall in the equity market has hit all kinds of stocks hard. The effect is, however, especially felt in public-sector undertakings (PSUs). The thrashing of PSU stocks has resulted in their trading at high dividend yields. For many companies, these yields are still not the historical highs, yet they are a rare occurrence.
In the following table, we look at the PSU companies which have the current dividend yield of more than 3 per cent. The table gives a historical perspective of the maximum dividend yield over the past 15 years.

PSUs that may not keep up with their dividend yields
Investing just by looking at a high dividend yield may be deceptive. This is because the dividend yield is calculated by taking the dividends in the past 12 months and the current price. It is possible that high dividends are not made in the following or the current year. For example, the following table lists the companies which have a high dividend yield due to the past-year dividend, but in the last 12 months they have made losses and therefore they may not declare dividends this year. The list is dominated by banks.

PSUs with sustainable dividend payouts
Out of the PSUs which have high dividend yields, we have handpicked the ones which are worth exploring based on the dividend trend. They have made healthy profits and consistent dividend payouts in the past. Their high dividends are more likely to be sustained in the future also.