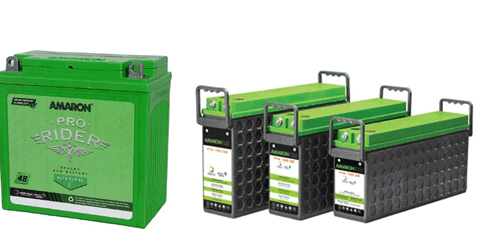 Amara Raja Batteries Ltd delivered a power-packed performance during the December quarter. A steady rise in battery sales backed by lower input costs revved up profitability. But the stock closed 1.69% lower at ₹861.45 on Tuesday in a dull trading session. The stock's incessant rally has made valuations surge to 25 times fiscal 2017 estimated earnings, factoring in most of the positives.
However, one cannot ignore that the company clocked the highest quarterly net revenue of ₹1,225 crore, which was 15.6% higher than the year-ago period and beat Bloomberg's consensus estimates. This compared well with Exide Industries Ltd, whose revenue dipped by 2% in the same quarter.
Perhaps Amara Raja's timely expansion in the two- and four-wheeler batteries paid off as it gained market share in these segments, both in replacement and original equipment segments. Meanwhile, Exide's performance wobbled for want of capacity. The performance divergence is reflected in the two companies' stock performance. That's not all. Amara Raja has been sure-footed in industrial and telecom batteries, where robust sales also come with stronger profit margins.
Further, the added edge came from lower lead prices. Raw material cost as a percentage of sales was nearly 400 basis points lower year-on-year. One basis point is 0.01%. Some costs like employee and marketing expenses did rise.
In its media release, Amara Raja said that significant investment is being made in brand-building, which will help it make inroads even in the unorganized segment of the replacement market.
Yet, operating margin at 18.7% was 232 basis points higher year-on-year, beating the Street's forecast of 17.5%. With hardly any interest outgo being a debt-free company, Amara Raja's net profit of ₹136.2 crore was also higher than Bloomberg's consensus estimates.
Indeed, the company's profitability has improved with every quarter. The only concern is that rising competition, with industry leader Exide also getting more aggressive, could mean higher marketing costs to keep market share growing.
For now, the Amara Raja stock is expensive and factors in most of the positives
In arrangement with HT Syndication | MINT