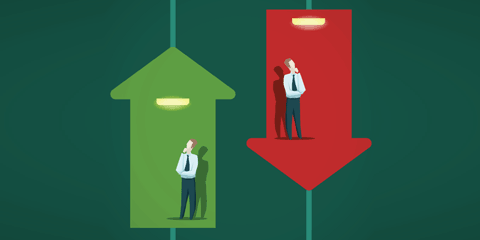 Indian firms, particularly those whose input costs depend on global commodity prices, have improved profitability even though subdued demand continues to weigh on revenue growth, early trends from December quarter earnings suggest.
Profits of 114 of BSE 500 companies rose 34% in the three months ended 31 December from a year earlier, the best in at least three years for which comparable data is available, a Mint analysis based on data compiled by corporate database provider Capitaline showed. That beat the 25% profit growth in the preceding September quarter.
The revenue growth, however, remained weak, in line with the trend over the last few quarters. Revenue for the 114 companies rose 4.38% from a year earlier in the December quarter, marginally faster than the 4.29% recorded in the preceding three months.
Only companies for which comparable data was available for at least 12 quarters were included in the analysis. Banks, oil and gas and technology firms were excluded as they follow a different model.
Firms, such as JSW Steel Ltd and Vedanta Ltd, which have reported one-time impairment charges or gains in the last four quarters, were also excluded.
Fiscal third-quarter earnings have seen a mixed trend with some companies performing better than expected, while others shocked investors with below par earnings, said Nischal Maheshwari, head of institutional equities, Edelweiss Securities Ltd.
"It has been an inconsistent quarter in terms of sectoral performance too, and the lack of clarity on the earnings direction is a worrying factor going forward. On the demand front, urban consumption remains steady but rural demand continues to be weak. The international scenario also remains uncertain, leading to slowdown in exports," Maheshwari said.
According to a Bloomberg analysis, 14 out of 24 Nifty companies that had announced their quarterly financial results until Thursday have beaten consensus earnings estimates.
Among those that outperformed was Reliance Industries Ltd (RIL)-the firm reported a record quarterly profit, beating analysts' estimates, as margins in its core refining business expanded to the highest in seven years because of the slump in crude oil prices.
Home decor company Asian Paints Ltd clocked a recovery in sales in the December quarter, buoyed by demand for decorative paints in the festive season.
UltraTech Cement Ltd, India's largest maker of the building material, reported 36% increase in profit for the three months ended 31 December, driven by lower operating costs.
"There have been a few exceptions this quarter such as paints, tyres, cement and battery companies whose input is commodity but output is not directly related to the same commodity," said Ambareesh Baliga, an independent market analyst. "These companies have been able to improve their operating margins as they gained from lower crude oil and commodity prices but did not pass the benefit to end users."
Baliga, however, observed that revenue growth has been flat and volume expansion low due to a slowdown in consumption. "Demand is not growing."
While a few companies have outperformed, there are several that have performed poorly.
A lack of a clear recovery in earnings, along with global markets volatility, could continue to weigh on benchmark indices in the coming weeks.
The BSE Sensex lost 4.7% in January after shedding 5% in 2015. Foreign portfolio investors remain the net sellers of Indian stocks in the cash segment, selling a net of $1.81 billion.
Earnings of the nation's biggest lenders disappointed investors.
ICICI Bank Ltd, the country's biggest private lender, reported its slowest quarterly profit growth in six years as bad loans surged.
Net profit for the December quarter rose just 4.46% from the year-ago period. Non-performing assets surged by Rs 5,291 crore at the gross level during the quarter to Rs 21,149 crore, as of 31 December, from Rs 15,857 crore in the September quarter. Provisions to cover bad loans rose three-fold in the same period.
The increase in bad loans and provisions followed a directive by the Reserve Bank of India to lenders to set aside money against visibly stressed assets, besides provisions against accounts classified as non-performing and restructured loans.
Following an intense review of banks' loans, the banking regulator in December asked lenders to identify accounts showing clear signs of stress and make provisions to cover them in the second half of fiscal 2016.
Among telecom firms, Bharti Airtel Ltd, India's largest telecom services provider, reported its first quarterly profit decline in two years on costs related to acquiring spectrum and higher interest payments on debt. Net profit fell 22% in the December quarter from a year earlier.
India's top power producer, NTPC Ltd, reported a 19% drop in standalone profit for the December quarter because of a decline in revenue from the power generation segment.
Among the consumer-focused firms, Maruti Suzuki India Ltd's December-quarter profit rose 27%, missing analyst estimates, as the cost of promoting new models eroded gains from an increase in vehicle sales.
Hindustan Unilever Ltd(HUL), the nation's consumer packaged goods maker, reported a 22.4% decline in net profit for the December quarter from a year ago, when it had benefited from a one-time gain. Net sales for the October-December quarter rose 3.2% from a year ago.
There is still uncertainty over when an earnings recovery will take hold. Some experts, such as ICICI Securities Ltd's Ravi Sundar Muthukrishnan, say corporate earnings will take around 6-9 months to bottom out.
"Banking as a sector continues to face challenges given the asset quality issues. In our view, corporate earnings will take about six-to-nine months to bottom out along with the recovery in economic growth and continued benefit of lower crude oil prices," said Muthukrishnan, co-head of institutional research at ICICI Securities Ltd.
In arrangement with HT Syndication | MINT