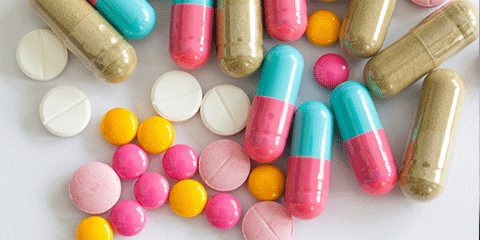 On Monday, when the market fell by 2.1%, the pharmaceutical sector was not at its customary defensive best. The BSE Healthcare index declined by 1.8%, doing just marginally better than the broader market. Whether the blunting of its defensive edge is a blip remains to be seen. On Tuesday, the broad market was steadier, declining by a more tame 0.2%, while the healthcare index was up by 0.1%.
One reason for the sector's weak performance could be sellreceived ing of shares by foreign investors to recoup losses incurred elsewhere. But another potentially far more worrying reason could be growing disenchantment with the sector, given the increasing run-ins with the US Food and Drug Administration. The issues themselves are not new, but recently, some companies have been getting warning letters, implying the regulator is not satisfied with the remedial work.
Last week, Cadila Healthcare Ltd got a warning letter for two of its plants. Earlier, Sun Pharmaceutical Industries Ltd one as well. Cadila's share fell by a huge 15% on 31 December when the news was announced. On Monday, it fell by 3.3% and on Tuesday it was down 2.31%. Sun Pharma's share has recovered after a steep fall.
The warning letters do not affect their current sales to the US from this market. But they represent a negative signal. If they ultimately lead to a ban on imports to the US from the affected plants, then sales will get affected. Investors have to guess how this will end, which is risky. Attempting to interpret the letters' contents, once they become public, to guess the final outcome is a risky affair.
Till now, in most cases, investors believed that the time to resolution was uncertain. Now, it is not just the time, but the path to resolution that has turned rocky. The questions worrying investors will be if it can get worse, and if more inspections across the industry could uncover similar failings.
The next immediate trigger for the sector will be the October-December quarter results. The past few quarters have been bumpy. Sales to the US market had taken a hit and this could continue this quarter as well. The domestic market is expected to see a bounce in sales, with average growth in October-November at about 15.1%, according to data collated by market research company AIOCD Awacs. However, December's rain-related disruption in Chennai could affect sales growth a bit. Foreign exchange volatility in emerging markets remains a concern.
The sectoral index is down by 8.2% in the past three months, partly due to a falling stock market, disappointment with company performances and unfavourable news on the regulatory front.
In arrangement with HT Syndication | MINT