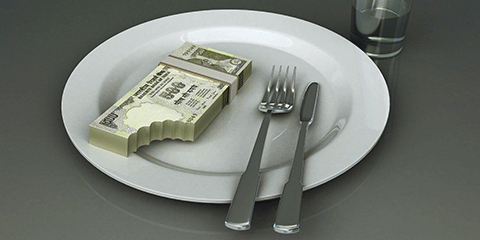 For many years now, during the time that next Union Budget is being prepared, there is some hope that the anomalies and inconsistencies in the taxation of the National Pension System (NPS) will be removed. This year too, there's some speculation that this will happen. However, a time-bound Google search reveals such news at least as early as before the 2009 budget, almost seven years ago. So this time, are we serious? Perhaps we are. Last month, Financial Services Secretary Anjuly Duggal was reported saying there was a case for giving Exempt Exempt Exempt ( EEE) status to the NPS, instead of the EET status that it has till now. Needless to say, she also added that there was a need to take a closer look at all aspects.
The basic problem is that EET means that when, after retirement, an NPS member will withdraw the proceeds, it will be taxed. This is at a sharp disadvantage to the other major retirement products, the Employees Provident Fund (EPF) and the Public Provident Fund (PPF). When the NPS was launched, the purported logic for this was that the Kelkar report on tax reforms had recommended that all of the above should be EET. This was actually there in the first draft of the Direct Tax Code but obviously, it's politically impossible to start taxing EPF and PPF withdrawals.
The other argument for taxing NPS was that it was a replacement for the existing system of pension for government employees, in which pension is just post-retirement income and is taxed like any other income. This never held much water as the legacy pension system is just like a post-retirement salary while the NPS is returns earned on investments, just like EPF and PPF. There are yet more anomalies in NPS taxation in that it is inconsistent between government employees, private sector employees and individuals who are NPS members. However, the best and the fairest way to solve all issues is to just make NPS completely exempt like EPF and PPF.
The NPS tax anomaly has existed long enough and in Budget 2016, it's resolution is really over due.