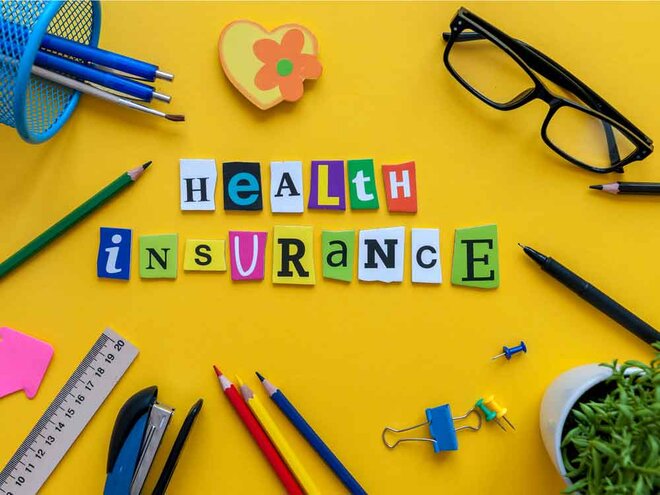 You may have a health insurance policy with a cover of Rs 10 lakh, but if you don't understand it or haven't taken the time to go through it, you may find it difficult to make a claim of even Rs 10,000. Reading policy documents may not be easy, but it's important. To understand the benefits of a policy better, here are four important health insurance terms and features that you must know.
Indemnity Policy versus Defined Benefits Policy
There are two types of health insurance plans: an indemnity policy, which pays for hospitalisation, and a defined benefit plan, which pays a defined sum on a defined medical procedure. What you need first is an indemnity policy that can pay for hospitalisation expenses, pre- and post-hospitalisation expenses and listed daycare procedures. An indemnity policy pays an amount up to the sum insured in a policy year, typically through a cashless process. The same policy may be renewed the next year. A defined benefit plan, on the other hand, will usually pay a lump sum in the case of specified medical event regardless of the medical bill, and then terminate.
Pre-Existing Diseases
These are diseases that a person may have at the time of taking a health insurance policy and which are excluded from the cover during the waiting period. A pre-existing ailment is defined as a condition, ailment or injury for which the insured had symptoms and was diagnosed or received medical treatment within four years before buying the policy. So, if you have a pre-existing ailment, your insurer may agree to offer you a health insurance policy depending upon the severity of the ailment, but most will not cover the pre-existing ailment or hospitalisation associated with it for at least the first four years. Some insurers may have a shorter waiting period.
Waiting Period
Other than the waiting period on pre-existing ailments, there are two other types: initial waiting period of about 1-3 months, and disease-specific waiting period of 1-2 years on some ailments, such as hernia and cataract. This is included to rule out fraud or a pre-existing condition. But in case of an accident, the insurer will provide cover during the initial waiting period.
Co-Payment and Sub-Limits
These are features that bring down the liability of the insurer as well as your premium. Co-payment means that the insurer will not pay the full amount but only a certain percentage. It exists mostly in health insurance plans for senior citizens. For instance, a policy that offers medical insurance of Rs 2 lakh and co-payment clause of 10% will pay only Rs 45,000 if the total hospitalisation bill comes to Rs 50,000. Co-payment could also apply to certain specified ailments. Some insurers may ask you to pay extra to waive off the co-payment clause.
You also need to go through the sub-limits in a policy. There is usually one which applies to room rents, which means the insurer has capped the amount eligible for your room rent per night. You need to be careful about this, as it isn't just the room rent, but all associated costs like the doctor's fee that automatically gets capped.
This story first appeared in November 2015.