Funds which invest only in government securities may seem to be a risk-free category of funds to own, but the returns of these funds depend quite heavily on interest rate direction. Their NAVs can be very volatile as long-term G-secs can suffer losses if interest rates spike. Income funds, which invest in a combination of G-secs, corporate bonds and money-market instruments, offer a less volatile alternative to gilt funds by trying to earn their returns both from interest receipts (accruals) and capital gains. The income-fund category tracked by Value Research features over 90 funds, managing assets valued at ₹1,23,235 crore as of April 30, 2015.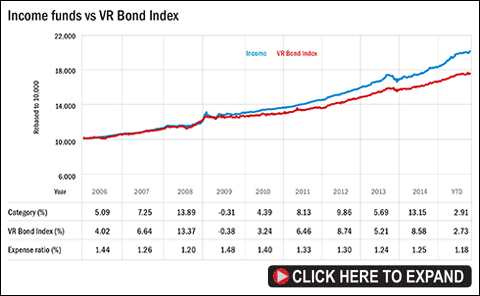 With interest rates falling, these funds have averaged an 11 per cent return in the last one year, 9.2 per cent in three years and 9 per cent in five years. That's lower than the gilt fund category but still quite good, given the lower risk profile of most income funds.
While the combination of accrual and duration strategies makes for a better risk-reward ratio for income funds, investors should watch out for the very differentiated strategies in this space. Some income funds are dominated by G-secs and take long duration calls much like gilt funds. Others stick to moderate or short-maturity portfolios but shop for AA or lower-rated corporate bonds, which can carry credit risk. Others follow a mix of both the strategies.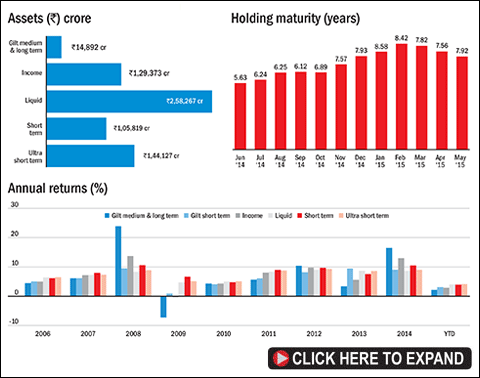 We recommend the following income funds: