Value Research Stock Advisor has just released a new stock recommendation. You can click here to learn more about this premium service, and get immediate access to the live recommendations, plus new ones as soon as they are issued.
What was the thought behind this asset allocation fund?
I would like to go back a few years (2008-09) when India faced financial crisis and investors often asked us what to do with their investments. That was the time the idea of this product was initiated, wherein investors would get built-in advice for their investments. If we look at the data for the last two years, investors who dynamically moved from equity to debt have gained. But those were HNIs who had counseling of their distributors/ advisors. So we thought why not bring in a product that has an in-built asset allocation feature.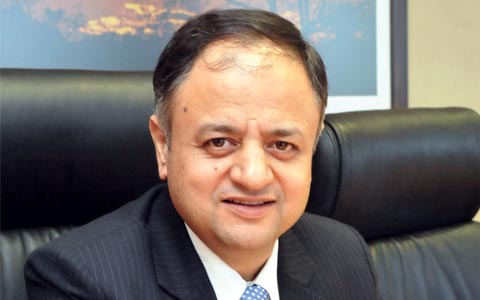 Now if we look at the returns till November 2013, the Nifty was up by only 4.6 per cent, but suddenly the markets spiked in December on the back of state election results and overall returns stood at around 6.8 per cent. But for the markets to sustain, earnings have to expand and interest rates have to come down. Currently, we are sitting at P/E multiples of 16.5 with earnings yield close to 6 per cent, whereas yield for fixed income is 8.6 per cent. Hence, at this point of time, fixed income appears more attractive than equity.
If macro indicators start improving, then we might see things return to normalcy, but there is a big pocket of uncertainty. However, people have the view that long term growth looks attractive and we also believe that. But we also expect that there will be volatility till the elections. I personally don't think mutual fund investors should invest in products having event risk exposure. Rather, people should have a portfolio that is strongly based on asset allocation and that is the main aim to bring out this product. This is a product that will address three things - where should investors invest, when should they invest and how much they should invest.
What kind of strategy will you adopt while managing this fund?
What we have tried to do is to use the 'yield gap ratio' rather than any other matrix such as P/E or book value. The 'yield gap ratio' is arrived at by comparing the earnings potentials from investing in equities as against that from fixed income. The 'yield gap' between investing in these two assets classes will guide the investment pattern of this fund. 'Yield gap ratio' is arrived by calculating the 10-year government securities yield divided by the earnings yield of Nifty. Comparing the 'yield gap ratio' relative to its historical trend will determine the appropriate asset allocation.
So if the yield gap ratio is near 1, the fund will have maximum allocation to equity (90 per cent in equities) and if it's close to 2, then fund will have minimum allocation to equity (10 per cent in equities) and between these we have to calibrate and that's what we have done with this product. But if suppose short term rates are higher than long term rates then we switch from 'yield gap' based on 10-year government securities to a 'modified yield gap' based on 1-year government securities. So, if the difference between the 'yield gap ratio' and 'modified yield gap' ratio is less than 0.05, which is an indicator of a flat yield curve, then allocation bands based on 'modified yield gap' will be applied. We have back-tested the data and it has given good returns in both longer as well as shorter time frame. As of now, the fund will invest in DSP BlackRock Equity Fund (DSPBREF) and DSP BlackRock Top 100 Equity Fund (DSPBRTEF). On the debt side, the underlying funds are DSP BlackRock Strategic Bond Fund and DSP BlackRock Short Term Fund. Further, the fund has a provision to invest in additional schemes DSP BlackRock Focus 25 Fund and/or DSP BlackRock Opportunities Fund and/or DSP BlackRock India T.I.G.E.R Fund (The Infrastructure Growth and Economic Reforms Fund), equity schemes of DSP BlackRock Mutual Fund and/or DSP BlackRock Money Manager Fund and/or DSP BlackRock Banking & PSU Debt Fund and/or DSP BlackRock Income Opportunities Fund debt schemes of DSP BlackRock Mutual Fund. However, these additional schemes will be considered for allocation only when the scheme's allocation to a primary underlying scheme reaches 20 per cent of AUM of the primary underlying scheme.
How it works
* It identifes the appropriate asset allocation between equity and debt by comparing the relative merits of investing in either asset class by considering the 'Yield Gap' ratio
* Resets the allocation when required automatically
* Aims to eliminate confusion and hesitation from investors' minds
Why should investors invest in this scheme when they can directly invest in equity or debt funds? Yes absolutely. But do they have the skills and ability to analyse the funds? Can they really predict when to enter or exit the markets? If they want to enter the market, what should be the asset allocation at that period? But here it's pretty simple; whatever the data shows will be implemented. This will not be an actively traded portfolio. Everything will depend on the 'yield gap ratio' and we are giving investors the best equity and debt exposure through our schemes.
What are the tax implications?
This is a fund of fund (FoF) scheme as it invests in other equity and debt schemes. So, investors have to pay capital gains tax like an income fund. It is because equity tax treatment of short term capital gains/long term capital gains is available to only those funds which are investing a minimum of 65 per cent in equity shares of Indian companies. But here, allocation will change and there is no guarantee that it will always remain at 65 per cent, so this scheme will be similar to any other debt scheme. But, investors should also realise that they will be liable to get double indexation benefit which might make their tax liabilities almost minimal given the high inflation.
What are its key advantages?
Investors can invest in the product irrespective of market condition. This strategy will remain appropriate during any market cycle. It has built-in advice so it takes emotions out of investments. We would ask investors to invest and stay invested for more than two-three years. This product also removes questions from the mind
of investors on where they should put their money, decision of which fund to buy, when to buy and how to buy - all this will be taken care by it.