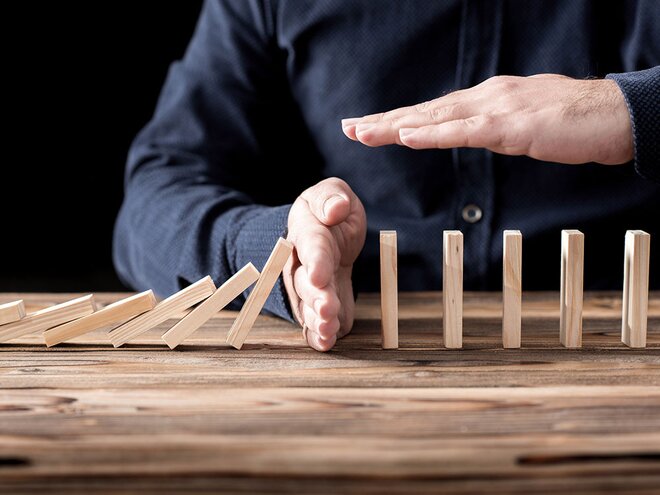 It depends mostly on whether these losses were general losses common across the type of fund, or whether they were specific to the particular fund that you are holding. Further, there would be other factors such as the time period over which the losses have been sustained and what the general state of the markets is.
The most important thing to understand is that it is not the goal or the job of an equity fund to always generate returns, regardless of context. Each fund has a benchmark (generally a well-known stock market index) and technically the fund manager's job is limited to outperforming the index. If he does so on a sustained basis then he is entitled to feel that he deserves his salary, and maybe a fat bonus too.
However, from the investor's point of view, a fund should also outperform most other funds of the same type. If a fund that was earlier an outperformer, but starts underperforming other similar funds (its peers) on a sustained basis--say for a year to eighteen months--then you should give it a careful look.
It's important to moderate one's idea of what outperformance and underperformance are. It is not possible to always be invested in the topmost fund of a category. There is always some up and down even in the best funds. If you chase the absolute topmost fund then you are likely to do worse. A reasonable view to take is that you should choose a fund that spends most of its time in the top quartile (one-fourth of the number of funds in a category) with an allowance for some time in the second quartile. In a volatile and complex investment scenario, that's good enough.
Tracking funds this way sounds complicated. To help follow an easier way is to follow the Value Research star-rated system. All one needs is to choose a fund that consistently maintains the 4- or 5-star rating. A fall in ratings over a prolonged period is an indicator to consider exiting the fund and invest in another.
This story first appeared in November 2013.