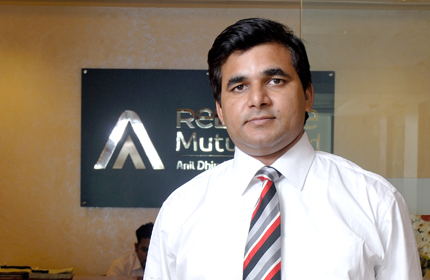 What should be an investor's exit strategy when investing in a debt fund in a falling interest rate scenario?
Investors with no clear view on the market who look up to us for the exit should positively look at dynamic bond funds. Simply put, investors who want to gain from a fall in rates but don't want to time the market themselves, should look at a product like the dynamic bond fund where the fund manager will add and reduce duration in the portfolio based on the views on interest rates at any point in time. That way investors will be able to gain in a declining rate scenario, and will be able to preserve gains once that move has broadly paid out.
When building a debt investment portfolio how important is the rating? What other parameters do you look into when investing in debt funds?

The choice of any debt fund should be driven by, the purpose of the investment, the time horizon of the investment and the risk appetite of the investor. Once we have the answer to these three questions, it's easier to choose. For example, an investor who is just looking at debt funds for temporary parking of surplus will choose a liquid or ultra short-term fund. An investor looking for gains from a favourable movement in interest rates may choose between short-term debt fund and an income fund, based on their time horizon and risk appetite.
An investor looking at debt funds from an asset allocation perspective with a medium- to long-term (one year and beyond) time horizon, may choose from funds like Regular Savings fund - Debt which focuses on creating returns though credit exposures or Dynamic bond fund which focuses on creating returns through duration management or an MIP which focuses on creating returns through marginal equity allocation and moderate duration profile. Either of these three funds should always be a part of core debt allocation, irrespective of interest rate views.
The scheme rating provides the comfort to the investor regarding the underlying credit quality of the assets that the fund has invested in. However, irrespective of whether the individual scheme is rated or not, most of our schemes invest in well researched, good credit quality assets. We have a large and experienced credit team which has experience of evaluating companies across sectors and across the credit spectrum. The track record of RMF in terms of managing credit risks is very good.
To read Part 1 of this interview, click here