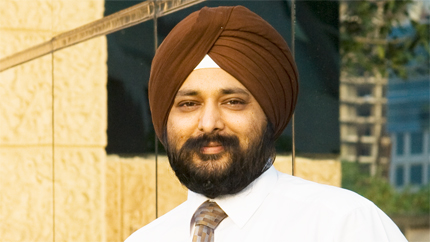 The government has taken measures to check inflation, yet it is high. What is your view on inflation?
I think we may see inflation rate decline as it is a statistical number, but inherent higher price levels are very much here to stay. That is because in the past many years, there have been structural changes in the consumption habit of households and even the per capita consumption has gone up. We have seen average Gross Domestic Product (GDP) of 7-7.5 per cent in the last 8 years including the growth period. As income levels have risen and people have more money, it has changed their consumption habits. There has been a shift to protein-rich diet. The well established proven trend that whenever economy prospers and moves towards the next stage of growth and development; spending pattern changes with rise in disposable income. All this leads to increase in price levels.
My long-term view is that these price levels are here to stay. I think we would see inflationary trend very sticky while statistically, we could see a decline. But the decline will not be meaningful and touch the earlier low levels. I don't see that happening. The inflation rate will at best rest somewhere near 5.5-6 per cent and then it might flatten or rise a little bit. On its part, the RBI will continue to cut interest rates. Unlike the main street, we are a little cautious and expect fewer rate cuts.
What is your current investment strategy?
We are clearly in a period of uncertainty. We will see a decline in interest rates and they are likely to be very asymmetric. In this scenario, we will focus on flexibility in our products. When I say flexibility, it means we will be agile. Agility is needed given that the economy is evolving, which makes one to constantly review the outlook and the need to adapt to the changes. Our strategy follows this approach and we are assessing different sub asset classes in the fixed income market.
For instance, we are not saying that only G-sec funds or bond funds will outperform if you stay invested for 1-2 years – there may be periods where corporate bonds might outperform the G-secs. There might also be times when 5-year bonds might outperform 1-year bonds or vice-versa. So we would keep seeing such sub asset classes performing around various period of time and one needs to remain flexible enough to move across.
With the likelihood of interest rates going down, how do you manage long-term funds? Our strategy is to be flexible with our funds and manage them dynamically. So, I will not take a long duration call and sit on it as the markets are expecting two rate cuts. However, if at any point I find that market is over-expecting and has led to a big rally in bonds; I will trim the duration. If I find the market is being too bearish and very cautious, but my view is that there is value which is not fully reflecting the expected policy action, I will actually increase the duration. The focus has been to stay liquid in the portfolios and take well researched credit calls.
Within the segment wherever I find value we are using it to full potential. We are broadly advising investors to not look at simple strategy of being on the duration side, and should look at a combination of products within a fixed income portfolio. We are advising income model and credit opportunities funds as our view is that the economy and corporate profitability is bottoming out and should recover from here.
What is the biggest concern today, for a debt fund manager?
From the markets' perspective, I worry that there are many investors with an opinion of looking at duration funds in a manner that interest rates might decline and they will cash out. But this looks very difficult because as a fund manager even I can't claim what is the bottom or peak of the interest rates. I also worry that unlike some short cycle that we have seen in the past in which interest rates fall and because of some other problem, like inflation picks up or the currency crises; the central bank has been forced to increase rates. But market reacts sharply and there is lot of volatility. If something like that happens, then I worry investors, given the timing of their entry, may actually see immediate losses and may get into the risk averse mode and disassociate from planned asset allocation strategy.
Post the 2008 credit crises we first saw interest rates fall, only to rise back suddenly because of the RBI. Many people had a bad experience then. But what they did not realise was that if they had continued to be invested in debt funds and ridden the rate cycle, they would have been better off. Alternatively, had they been smart enough to exit and invest in short-term funds or liquid products they would have been better off, as it would have been a suitable strategy. Clearly, investors have to understand what their risk appetite is and should not be exposed to duration funds because one really doesn't know when interest rates are likely to turn.
My other concern is that investors should not have unrealistic expectations from debt products. They should realise the capability and ability of a fund to deliver. In the past few cycles, I have seen some of the funds over a short period of time delivering returns of over 20 per cent. Investors flock to such funds thinking they will give similar returns in the future and in turn actually lose money.
What advice do you give to investors?
Fixed income products should be part of every investor's portfolio at all the times. It is inherent for Indian households to look for some degree of safety and predictability with the income stream. Investors need to plan their portfolio accordingly and there is the need to advise investors about fixed income products. Many a times investors are ill-equipped and not well informed about these funds. They fear fixed income products as being very complicated and exotic, which they are unable to relate to. I think equity is more exotic and difficult to understand compared to the level of conviction with which one can predict about a debt fund.