Value Research Stock Advisor has just released a new stock recommendation. You can click here to learn more about this premium service, and get immediate access to the live recommendations, plus new ones as soon as they are issued.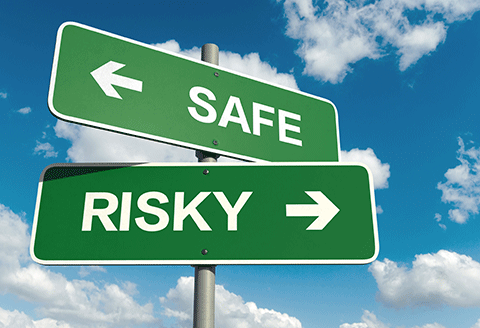 We all love assured returns on our investments. Then why do we invest in, or even consider, the instruments that don't assure returns?
As we know, a mutual fund scheme pools money from several investors and invests the corpus in equity and debt markets. Equities can give good returns but the listed price of equities, in the equity market, is dynamic.
They regularly move up or down depending on various factors like: their demand and supply, the companies' underlying fundamentals, and global and domestic economic conditions. You can try guesswork, detailed analysis or complicated maths to predict howthe price of equities will move, but there is no guarantee that your prediction will hold true.
So, can debt funds assure returns as they invest in fixed return instruments? Not really. Although the underlying instruments give a fixed return, debt securities also have a listing price as they get listed on the debt markets. The fixed returns lend stability to your debt fund, and that's why debt funds give modest returns compared to equity funds. But their price movements can lead to capital losses, depending on which direction the market goes. Besides, underlying yields get impacted depending on the price at which your debt fund manager sells the security.
Regulatory ban on guarantees
The Securities and Exchange Board of India (Sebi) has banned all mutual funds from assuring any income- dividend and principal- to the investors. Till about 15 years ago, some funds used to assure returns but manyof themwere unable to fulfil their guarantees as they made losses due to market volatility. Hence, now there is a complete ban on assured returns. Even liquid funds-the least volatile of all mutual fund schemes- are prone to market swings.
Capital protection-oriented funds
These funds too, only aim to protect and, do not guarantee your money. They are closed ended and invest in a mix of equity and debt scrips in a way that you get back your principal, with some gains. But factors like their poor track record, a complicated structure, and high distributor commissions are reasons to stay away from them.
In arrangement with HT Syndication | MINT