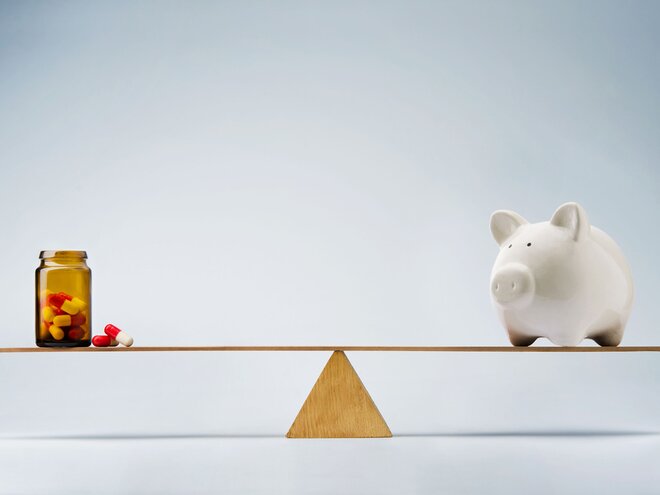 A Noida-based interior designer Seema Singh had to undergo a surgical procedure called uterine arterial embolisation. She was flabbergasted to learn that although she would be required to spend only one night at one of Delhi's top hospitals, nonetheless the procedure would cost her ₹70,000. Then she remembered that about six months ago her brother, a certified financial planner, had badgered her into purchasing a health insurance policy. She looked around for the policy and the accompanying identity card. These she deposited with the third-party administrator (TPA) at the hospital. She was flooded with relief when a couple of days later she learnt from the TPA that the insurance company had consented to foot her entire bill.
In these times of escalating healthcare costs, buying health insurance has become one of the most important elements of one's financial planning. A health insurance policy provides protection against expenses arising out of medical emergencies and ensures that you do not have to dip into your savings to pay for unforeseen medical expenses.
However, with so many health insurance schemes available in the market, choosing the right policy has become a challenge. Policies from different insurers have different features, riders and premium, and to pick the right one that suits both your needs and your budget has become a complicated exercise. But paying heed to a few critical points will help you zero in on the right policy with ease.
Adequate coverage
The first thing to ensure is that the health insurance policy you buy provides adequate coverage to you and your family. Says Karan Chopra, head of retail business, HDFC ERGO General Insurance: 'Customers should ensure that all members of the family are covered and that adequate coverage (sum insured) is opted for considering the current high cost of quality healthcare.'
Do not sacrifice cover just to save money on premium. For the same sum assured, premiums vary across different insurance companies. Instead of simply going for the cheapest plan, compare features. By paying a little extra, you may be able to get greater benefits.
Pre-existing diseases
Every health insurance company has a waiting period before it starts covering pre-existing diseases. According to the Insurance Regulatory and Development Authority (IRDA), a pre-existing disease is any condition, ailment, injury or related condition for which one had signs or symptoms, were diagnosed, or received medical advice or treatment within 48 months prior to the purchase of the policy. The waiting period for covering pre-existing diseases differs from one insurer to another and ranges from two to four years. As is obvious, give preference to policies that have a lower waiting period.
Also remember that most health policies will not reimburse you for any treatment undergone within 30 days of buying the policy.
Cashless facility
Cashless facility is the most critical feature of a health insurance policy. Most health insurance companies offer both cashless (insurer reimburses the hospital directly) as well as reimbursement facility. It is better to go for the cashless facility as then you do not have to make any payments to the hospital out of your own pocket. It also involves less paperwork and hassle than the reimbursement facility.
Check the network of hospitals in your city where the cashless facility is available. Karthik Jhaveri, a certified financial planner, suggests that you should check whether a hospital empanelled with the insurer is situated near your residence.
Annual bonus
If you have had a claim-free year, companies offer a 5 per cent bonus on sum assured the following year. The cumulative bonus could go up to 50 per cent of sum assured. Make sure that your insurer offers you this bonus.
Hospital room rent
Most health insurance companies place a cap on the daily hospital room rent they will pay. Says Dahiya of Policybazaar.com: 'Insurance companies have a cap on room rent which is usually 1 per cent of sum assured per day. This figure varies from company to company.' Royal Sundaram General Insurance, for instance, reimburses up to 1.5 per cent of the sum insured per day and IFFCO Tokio, 1-2 per cent under its base plan. Star Health pays up to ₹1,500 per day, depending on the city. Thus, whether you will spend your time in hospital in the general ward or in the privacy and comfort of a single-bed room will also depend on how high your sum assured is.
Medical examination
Usually persons aged above 45 are required to go through a medical checkup before the insurance company agrees to cover them. If your medical report is adverse, the insurance company may turn you down (which is why you should purchase a health insurance policy at an early age).
The age limit at which a medical test becomes compulsory varies from company to company. It is 45 years in the case of Bajaj Allianz and Reliance General Insurance, 50 years for Royal Sundaram, 55 years for ICICI Lombard, and 60 years for Star Health.
Health cover for senior citizens
Some insurance companies have designed policies to cater to the needs of senior citizens. These policies typically cover both hospitalisation and domiciliary hospitalisation (critical ailments wherein the patient is bedridden but not hospitalised for certain reasons).
Some insurers offer policies renewable up to the age of 75 years, provided the insured had bought the policy before the age of 55. The longer period for which a senior citizen cover lasts, the better.
Exclusion clause
Carefully go through the exclusion clause which is included in the brochure that accompanies the policy (available on the insurer's website). A lot of companies exclude certain categories of diseases and expenses from their coverage list. These include any internal congenital disease, non-allopathic treatment, pregnancy and childbirth-related conditions, and cosmetic, aesthetic and obesity-related treatments. Expenses arising from HIV or AIDS and related diseases, misuse of liquor, intoxicating substances or drugs as well as intentional self-injury are not covered by health insurance policies. Diseases or treatments arising out of wars, riots, strikes, acts of terrorism, and nuclear weapons are also not covered.
Critical illness rider
Many health insurance policies offer a critical illness (also called dreaded disease) rider along with the basic policy. It covers a limited number of diseases for which usually the cost of treatment is very high. Closely scrutinise the diseases that are covered by the rider. Those diseases for which there is a higher degree of susceptibility in your family's medical history should be included.
Yashish Dahiya, CEO, Policybazaar.com says, 'While selecting the right critical illness cover, ask specifically which diseases are covered and which are not. For example, procedures like angioplasty are not covered under critical illness. Also, remember that the waiting period for critical illness is usually 90-120 days and you must survive for at least a month after the procedure to get the claim.' A critical illness rider mostly covers expenses arising out of cancer, kidney failure, organ transplant, multiple sclerosis and coronary artery surgery.
The list of do's and don'ts mentioned above for buying health insurance may look daunting. However, most of the points mentioned above can be checked out by going through the brochure available on the insurance company's website. When it comes to one's health, it is always better to be safe rather than sorry.
This article first appeared in October 2010.